Your Treea Fairy Tale Story With Your Inspirational Message

Would you like to receive your own personal Treea Fairy Tale inspiration message?

Explore the magical fairy tale land journey into the world of you!

This process works through intuition. I ask what story you are to be given and then I intuitively write whatever story comes for you. Usually, the story begins with an animal…this animal represents you in your life. Many times it involves a second animal, which is usually your guide, an animal that has something to teach you, show you, or perhaps the hidden beauty within yourself. Along with the story, you will be given info on the symbolism of your animals. The story is written specifically for you. It might take a different format, you never know! Reading your story feel what it means to YOU! Only you will know the true meaning and understanding of it. May it lead you to self-discovery, empowerment, and true happiness.



---

Testimonials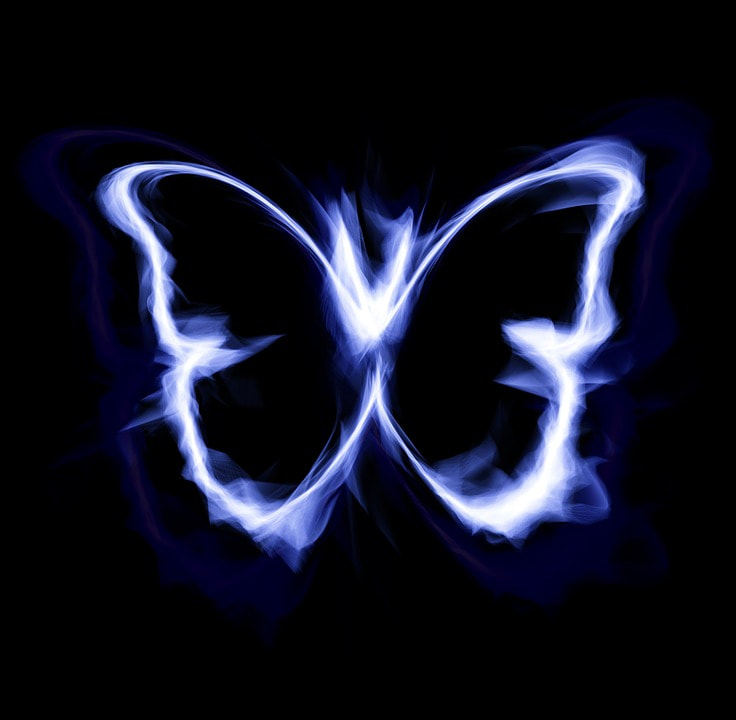 "Gaia is a modern-day Greek mythologist, bridging the archetypes and wisdom of our day with the timeless alchemy of a story-teller to entice us to awaken to our exquisitely beautiful and fun true nature."
-Saeri Wilde


"Along life's journey of many turns and twists, up's and down's, trying to figure things out for ourselves......making sense of things is not easy. My story gave me delightful insight to the hidden not so obvious. Shedding light onto a new direction with a fun, loving script and joyous way, that freed a part of me I did not know was not able to take off and soar. I have been touched in such a way my smile means more than just hello. I am flying again!! This was a story, my story, I did not live physically but lived emotionally in the moment I read it and I treasure it!!!!!
Oooh, how I love my story!!! It was so much fun!!! I cried from joy because it was like you looked into my soul,saw what was going on, reached in there and presented me with a message I so much needed to guide me where I needed to go in life!!! Thank you from the whole of my heart!!!!"
-Eve D. M.


"An extremely interesting read. I have read my story more than once and I have received a different meaning/message each time, all are extremely accurate. It is amazing how accurate it is and how relevant it is to my life at any given time. My story has given me Hope, Direction and Purpose. My story constantly reminds me why I do what I do, and why I live the life I live. Thank you for writing this for me, for this gift."
-Alan Strauss


"You are a genius storyteller. This story is me! There are some key words and key observations in the story and the main key word is ACCEPTANCE. The story is so accurate and has helped me see myself maybe for the first time. I want to let people know they have a lifetime opportunity to find where their destiny lies through your special ability to bring insightful information their way."
-Peter Livesey



"It was really impressive to me when I was given a Phoenix totem. In fact, it is very obvious to me that all along the curse of my life I had uncountable turbulent moments in which I really felt a part of me dying, whether physically, emotionally or my soul being shaken up by a sudden encounter that broken my walls down. After that moment, something in me never was as before. I step into a hidden part of me that was not aware before dying, as being given birth again. So yes, part of that life I held in the past, never shown again as if it was burnt away. That is why the Phoenix is one of the animals in which I felt identified since time ago.
This time, the Phoenix talked through the inner voice of Gaia and was given the name of Andilipsi. He reflected my tendency to control and hold things up more than the strictly necessary. The whole story totally mirrors my big pride and my denial to listen others advises or even the guidance of my inner being. Sometimes I hit a wall, sometimes I still manage to jump over the top of it. After all, the realization of the story brought me the humbleness to smoothen my ego and low my pass through the life. This way, I can perceive the beauty of life from where I am now."
-David Micó


"Gaia's fairy tale provided much needed insight on a lot of things. There was no question that the animals she selected for me were perfect. Her story acted as that what I needed as a sense of re-orientation, re-igniting my spiritual awareness and calmness."
-Venessa Quatre


"What a delight it was to receive my personalized fairy tale from Gaia. It was as though she saw me through her ethereal sight and found the magical fairy essence within me and immortalized it in a story. Loved it."
- Reena Kumarasingham


"Gaia has a gift for telling stories that are both familiar and fantastical. It's impossible to read her work without getting a sense of her earnest goodwill and equanimity, how she values all life, from the animal characters in her stories to the trees she cares for. Her stories are vital, spontaneous, imaginative, whimsical and poignant. The feeling one gets from reading her stories are of stepping into a Henri Rousseau painting. Everything is just a little more vibrant, and you're delightfully surprised at what flora and fauna you might encounter."
-Jonah Dempcy


"Sometimes I lose track of what I am doing in life and where I am going. Life happens so fast and it is constantly changing. Reading the story reminded me of how I need to stop and listen to the things that make me happy and that I need balance in my life. Instead of thinking what to do I must remember to listen to my being. The answers will come if I am listening."
-Robert Nakamura


"Hi Gaia. I would like to thank you so much for the nice story you wrote for me. It is very inspirational and every time I read it, I get a new message. It is interesting how certain words and phrases sound different each time. Interestingly I can find traits of my character with both acting characters."
-Vasilis Capsis


"Gaia's writing is a pleasure to read. She has a great connection to nature and can weave her story around beautiful settings and creatures we find all around us. She is able to help you learn important life's lesson through her words."
-Gary Wills


"Treea Fairy Tales are spontaneously creative original stories set in nature with animals as characters. These stories are lovely for many reasons but primarily because the animal characters take on only the best human qualities. Whether the character is represented by an animal that is an herbivor or a carnivor, the animal characters are kind, patient, loving, whimsical, joy seeking, fun loving with attributes the author loves most.

Like the author, the stories focus on the joy of being part of nature. She weaves the best of humanity through acts of kindness, friendship, playfulness, comraderie, faithfulness, devotion, existing together in nature. These are the types of features displayed in the Treea Fairy Tales.

The animals in the Treea Fairy Tales remind us by example to respond to others in loving, caring, compassionate ways. They demonstrate actions and attributes that we as humans should strive to emulate if we should wish to live a joyful, expressive, free spirited life."

-Elaine Yacalis



"Gaia is the gift that embodies the gift of nature. If you've lost touch with your way home, she tunes in and gently reminds you of your very own grace with her playful ways. If Gaia has come into your life there is no way of escaping her loving magic. Once you've opened up to her creature you've got only got one thing left. To discover the ever present beauty of nature right under your skin. And, heck probably ON your skin! Gaia is the gift of friendship that embodies the language of nature."
-Heyona Chow


"We all long to see ourselves more deeply. In creating a personal fairy tale for me, Gaia's gave form to two archetypal energies that are dear to me. With her intuitive abilities she weaves a magical landscape in which these sweet and innocent creatures reveal the archetypal dance at the heart of my being. The tenderness and innocence of Gaia's heart imbues the creatures in her fairy tale with an immediacy that brings to life the inner archetypal realms within us. I will treasure my fairy tale and return to its wisdom often."
-Sabrina Page

"Gaia is a gifted story teller. She has a unique way of capturing the essence of who you are. Her story carries messages about where you are in your journey. I believe she is connecting to your souls essence to help you on your souls journey. Her stories are a profound gift!"

-Peter Roe, creator of Love Your Human Design





A Few Fairy Tales

Agathos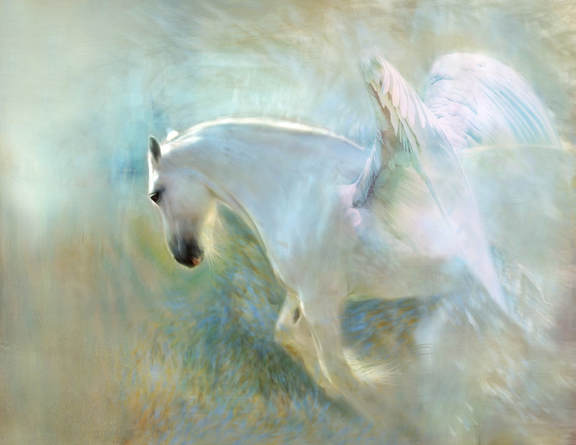 This one was actually not written for anyone it was before that concept had come to me. It was one of the first stories I have ever written many years ago and has remained my favorite so far very special to my heart. This one is me. One day on facebook I was given spontaneously different words by different friends to write whatever story comes to me. The words that were given to me were: A winged horse, bridle, a bubbling brook, a cottage made of stones with a thatched roof, & a clearing full of wildflowers.


This is what I wrote:

The river is quite today, not a single ripple in the water. Nothing moving not even a leaf, as if the Earth was asleep. In fact, she was taking her daily nap...even she needs to rest sometimes as she works so hard every day giving us life and food.
It is almost as if life is on pause when she is asleep, a very relaxing time. All the animals and creatures are resting too, there are none around. The birds safely nestled in the trees, the bears in their caves, the rabbits in their burrows. Even the dolphins...one of the most playful mammals are now cuddling with their families. All creatures except one! An animal named Agathos. You see....he never sleeps; he has a very special task he performs... He didn't always though.

Once upon a time he was a mere horse, a shinny white one. He lived among many other horses up in the mountains. Very happy they spent their days grazing and roaming free. Agathos was especially curious & often would go off alone to explore the never-ending mountains and valleys. One day he traveled a bit too far. He came across a clearing. He knew where he was. Legends had long been told about this place. A dangerous place, where no horse should ever go. Why? They did not know.

Agathos stared at the clearing that was covered with wildflowers...purple, yellow, red and orange. "It sure would be wonderful to run among the flowers," he thought. He ran and ran taking an occasional playful roll in the flowers. Such fun he had.

As he exited the clearing he came to this stone cottage with a thatched roof. It appeared old but almost glowed as if the sun was shining directly upon it. Next to it was a bubbling brook. Agathos was enchanted by this magnificent view. The sound of the brook was like music and he felt as if it was singing out to him to come near and drink it. He couldn't resist. After all, he was thirsty after a long journey and rolling and playing among the flowers.

He began to walk closer and closer as if he was under a magical spell. As he kneeled down and was ready to drink the water a great big owl appeared flying out of the trees. "I know you are thirsty, but I would not drink that water if I were you," said the owl. "Why not?" Agathos asked confused. "This brook belongs to Sam, a human. He has placed a magical spell over this place. If you drink the water you will no longer have your freedom. You will be forced to live here, in-caged in this little space, carrying Sam on your back to help him perform his daily tasks. You will be fed and taken care of but no longer roam free and wild." "Runaway now," the owl said. The words of the owl filled Agatho's heart with fear but a voice within him told him to stay.

"I would like to meet this Sam and talk to him," said Agathos. He could not understand why someone would want to capture another through trickery. The owl impressed by his bravery said: "You only need to walk into the cottage, Sam is in there."

A little hesitant Agathos walked into the cottage. There stood a man with bright red hair. Sam was surprised and shocked at the horse's entrance. Agathos looked at him straight into his eyes "Why have you enchanted the water to trick us into becoming yours?" he asked. "One day as I was on the roof laying more straw I slipped and fell. Since then my left leg has never mended completely. I need a horse to travel through the forest to gather food, to carry my things and help me perform my daily tasks and to keep me company. So I placed this spell." Agathos looked to the left and saw this pretty white thing. "What is that?" he asked. "That is a bridle. It is placed on the horse's head so that I may ride it. Once it is placed on the horse, my partner he shall always be."

The horse felt Sam's pain and loneliness. Agathos could have run away at this moment, after all, all Sam needed to do was shut the door and place the bridle on him. "I have a better idea," said Agathos. "Come with me and I shall take you to my herd. There are thousands of horses that roam these lands. I am sure there will be one that would want to live here with you, be fed, groomed and live in this beautiful place. You may place the bridle on me and I will take you, but you have to promise me that you will then let me go. I am meant to roam free, travel and explore the mountains." The owl watched from the window. Agathos was taking a big risk but he somehow knew and trusted that he was making the right choice. Sam agreed and off they went.

They traveled long distances through beautiful forests, valleys, and mountain tops. Through the journey, Sam got to understand how Agathos loved to roam and be free. How happy that made him...this is who he was. He understood Agathos was not meant to be his horse.

They finally reached the herd and the herd gathered around them. Agathos explained to them Sam's situation, how he needed some help and companionship and lived in a beautiful home. "Does anyone want to be Sam's partner?" Immediately Frontida, a young light brown colored horse almost like honey stepped up with tears in her eyes. "Whenever I would hear stories of humans and horses, babbling brooks, and homes I would feel an aching in my heart. I wished I could be one of those horses. It's always been my dream. I would love to be your helper, Sam."

Sam was greatly touched by Frondida's words. "Thank you," he said with tears rolling down his eyes. He realized what a mistake he had made and learned an important lesson. That he cannot take anything with force it is wrong. All he had to do was to ask, there was no need for trickery. Sam then took the bridle off of Agathos and placed it on Frontida and off they went where they lived a beautiful and long life.

The owl impressed by Agatho's kind and loving heart and bravery gave him wings so that he may travel as far as he could ever want and so that he may share his gift of a loving heart with other humans so that they may learn to live with horses in a peaceful and loving way, making one of the most beautiful partnerships the world has ever seen.

Since then he has been known as the winged horse.


Agathos (αγαθός) means one of a pure heart.

Frontida (φροντίδα) means caring.




---
Pathos: The Panther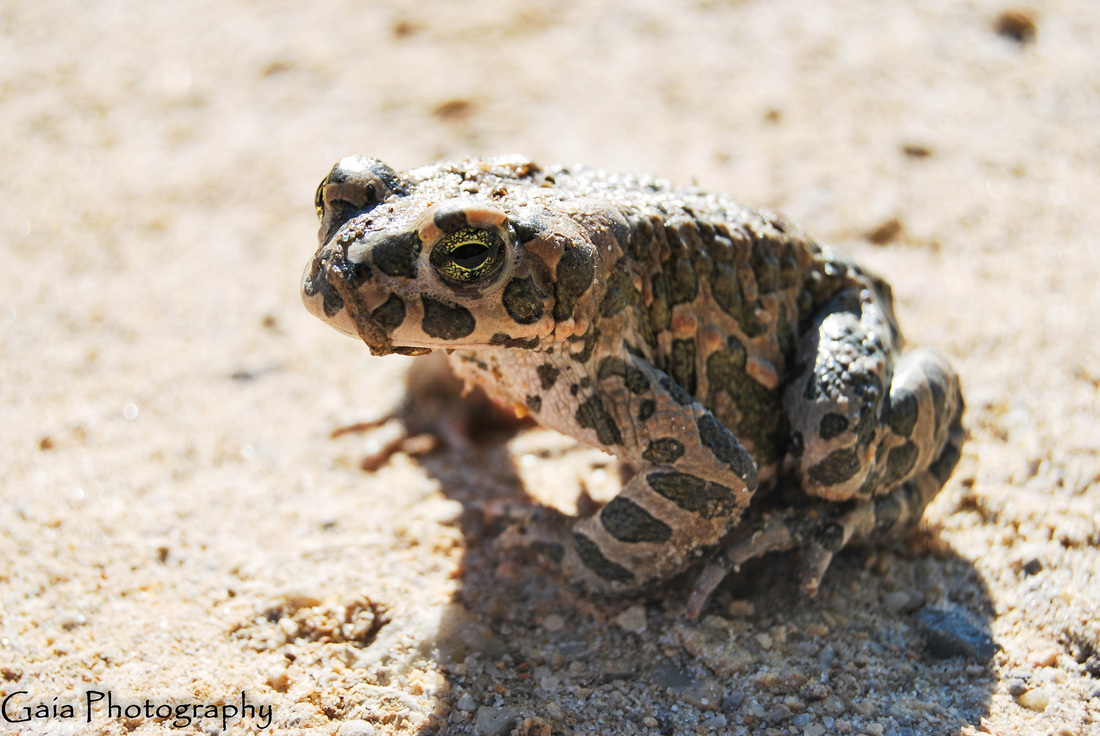 ​ Once upon a time, there was silence among the rainforest, it was covered in mist. Among the mist, two green eyes appeared…that of a black panther. The panther quietly walked looking around and wondering why the rainforest was so silent today. He was apprehensive. The mist carried his essence, he felt comfortable in it. He enjoyed it…he was part of it. So it was not the mist that disturbed him it was how suddenly all sound vanished, not even one bird was chirping. He was not afraid but felt cautiousness; maybe he was always a little too cautious, suspicious. This was before he discovered who he was.

He usually wandered around the rainforest alone watching every footstep he made. That's why he really enjoyed the mist because he remained hidden from life. He remained in solitude conversing only if he had to. He especially loved the moon; he would spend hours gazing at the moon.

On that day where everything stood still it was almost as if someone had pushed a button and all life, everything froze. He was serious and felt uneasy. He then heard a whisper "Pathos," echo three times. The mist cleared a little enough to see a small brown frog with green dots on it. The frog whispered that word again. "What is pathos?" asked the panther. "That is what you hold in your heart," answered the frog. "What does that mean?" he asked. "It means passion," said the frog. One that holds pathos shares and invokes the passion in others, whether it be passion for life, adventure, strength, or anything else. You can awaken that in others, it is your gift. It is what drives you, what moves you…what guides you through life.

"I don't have that," said the panther. 'You do" said the frog, "you are just keeping it hidden, you have not embraced it yet." "Hhhhmmmm…" said the panther with his normal suspicious attitude. The frog croaked and croaked laughing along. "Come with me," he said. "Let go, relax. Hop with me!" "I don't hop, I am a panther." "So what? You can do anything you want," responded the frog. "Hhhmmm," said the panther. "Just try it," said the frog. So the panther hoped. "Well it is kind of fun," he said. So he hoped again. He began to hop with the frog in the lake and soon forgot about how cautious he had to be. He was too busy hoping along feeling the drops of water splashing over him…until he was completely drenched. But he did not care. The more he let go the more he felt free.

He began to feel all sorts of emotions! Stillness, happiness, joy, humor, mystery, playfulness, guilt, fear, sadness anxiety, hurt – this made him stop. It was almost as though all feelings kept inside him were been released and floating away. "It is ok," said the frog. "All feelings and emotions are good, as long as you do not keep them hidden, they are all beautiful. A tear then came down the panther's left eye. He felt relief…then came another tear down his right eye..and another and another. It began to rain. At first, his tears were that of sadness but soon…they became tears of joy. The rain cleared away the rainforest pouring and pouring with thunder and lightning.

"This is your true self." said the frog "thunder and lightning." It rained and rained until the sun came out. The rainforest was as alive as ever. The birds chirping, the tree's branches speaking through the wind, the monkeys leaping from tree to tree…occasionally annoying each other. The panther's tears had become the rain, washing away all emotions to bring in new life. With the rain the plants grew, the trees and animals drank and new flowers grew.
"Always follow the rain's example," said the frog.

From that day on the panther embraced his pathos which occasionally now and again would bring the shedding of tears, bringing new life to the rainforest.

Pathos (πάθος) means passion.




---
Kaimi: The Cougar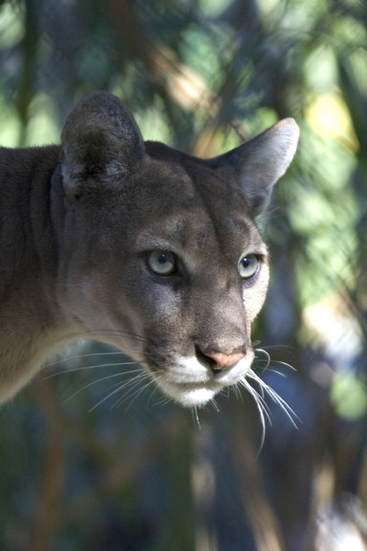 ---


​ Once upon a time, there was these pair of shoes...ancient, and mystic. A pair of shoes you say? Yes. But they were unlike any others. Beneath these skin colored moccasins lay a symbol, a secret symbol that reveals a story. One of bravery, mockery, endeavors.
It goes like this...once upon a time, there was a cougar named Kaimi. Kaimi roamed free, upon the mountains, spending his time running, climbing, playing, exploring. Such a beautiful life he had. He especially liked this particular cave deep in the mountains. A cave decorated in magnificent flowstones, stalactites, stalagmites,and helictites.

He loved it so much that he would visit it daily. As he entered he would take a deep breath and breathe in that refreshing air and sigh in content. Every cell in his body would tingle in joy as he knew an adventure lay ahead. Admiring the stalactites, and stalagmites how they changed each day, their shapes transforming the landscape, constantly moving and changing...this cave was huge! It was endless. Kaimi knew there was something special about it.

This was Kaimi's favorite thing to do, to explore the cave's crevices. He would take different paths each day. Sometimes he would come across water, which meant play time as he would jump up and down, splashing the drops high in the air all over the crystals and stalagmites accentuating their beauty...so that they almost looked like they were shinning. He had even made friends with the bats that dwelled in the cave. Sometimes if it became a little dark they would direct him, telling him which way to go so he could never get lost no matter how far he ventured.

There was one bat, in particular, he was really good friends with,...Oread. Oread enjoyed exploring the cave with Kaimi too, so they began to explore the cave day after day together with enthusiasm in their hearts at what they would find. Each day sprang a new surprise. Oh, the things they would find! Once they even found some ancient carvings on the stones from early ancestors, another they found ancient coins, somehow this cave every day presented them with the gift of finding something new. Whether that was a strange looking flower, a rectangularly shaped insect with colors unlike what you have ever seen, an oddly shaped crystal. There was always a new discovery!

One day they went further down the right side of the cave then they had ever been. Oread stopped and said: "You know Kaimi, have you ever noticed that this cave is never completely dark? It is unlike other caves. Here wherever and no matter how far we roam it seems to light up just enough so that we can always see. Almost as if someone is turning on a switch every time we pass through." "Hhhhmmm…" said Kaimi. "You're right." He walked in silence for a little while but soon was distracted by the stunning colors of the stones. In front of them were two ways they could go. "Which way?"Asked Oread. Kaimi looked to the right and saw a red iridescent color. "Let's go this way." He answered.

As they went down the path the red became brighter and brighter, until they were immersed within the red light energy. They could not see past the red light it was so bright. As they entered what appeared like a room the brightness lessened. "Where is that coming from?" said Kaimi. He looked around and on the wall saw an image of these shoes. They were moccasins. He tilted his head to the side in curiosity as to what could those shoes be. Slowly, slowly he drew closer to the wall. They were lit up, however, there was movement above and around them...a gold energy making circular movements. Kaimi was hypnotized.

Suddenly red color started pouring out of the shoes drawing a symbol. Kaimi continued to look in silence and taking a few steps closer so that he was nearly touching the wall. The symbol began to swirl around his head...then moving around his whole body. He stood in perfect stillness with closed eyes. He felt serene, tranquil, happy...Encircled by a red/golden energy. It felt as though it was part of him, almost as if discovering a part of himself, reuniting. The symbol then made its way to his heart and entered his body becoming part of his heart. That moment he saw an image! He then jumped back and opened his eyes, surprised and the shoes slowly slowly faded away.

Oread flew over to him landing on a beautiful emerald green rock above him. "What did you see?" she asked him. Kaimi with a smile on his face and sparkles in his eyes said: "time to go." They exited the room & as they turned around it disappeared. The room was no longer. Kaimi turned to Oread and said "I know now what we shall name this cave? "Oh reeeaaalllyyy? What would that be?" said Oread. "The Answer To Your Dreams." Oread smiled with happiness in her eyes. A green light began to surround her and she slowly vanished. Kaimi was sad to see her go but he knew somehow, somewhere he would be meeting her again.

He exited "The Answer to Your Dreams" feeling grateful for all the experiences he had had and knowing it was the last time he would be exploring and seeing this cave. He said thank you and uttered one of the gentlest and most musical roars you have ever heard.

What did Kaimi see that day? Well that my friend....that...is another story.

Kaimi means seeker.

Oreads (ορειάδες) are the nymphs of the mountains and caves.

---
A Piece of Me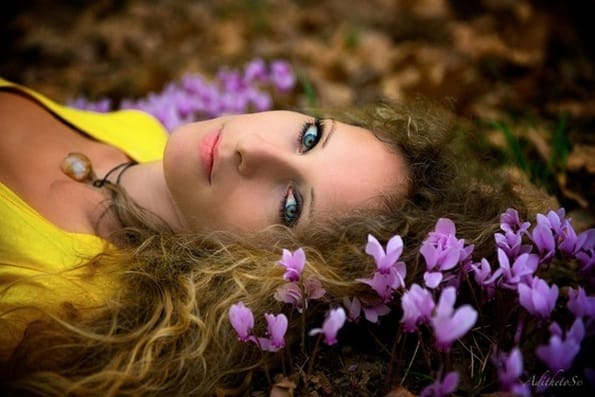 ---
(Photo of me taken by Adithetos: http://www.adithetos.com)
"It's not who you are that holds you back, it's who you think you're not."
~Attributed to Hanoch McCarty


"Do not go where the path may lead, go instead where there is no path and leave a trail."
-Ralph Waldo Emerson

I have been a hypnotherapist for many years. I have enjoyed this aspect, of therapy with all its delights with great results, empowering individuals to discover the beauty they behold within themselves. It has always been my passion yet, I felt the need to go beyond....
All the therapies I had encountered, researched and studied, they always seemed to be missing something and just never felt quite right to me. I had wonderful results, but the fact remained, that it did not light my heart with passion or match what I felt inside. I did not feel I was contributing or offering myself to making a change in the world. What gave me a feeling of happiness were my photographs, writings, dancing, and anything that sparked my creativity. This seemed to always give people much happiness. It touched their lives in a special way. Even though all I was doing was simply expressing myself, and my joy for life. I felt I was on to something.

"Don't forget that your spirit-twinkle makes life's rainbow shine bright."
~Terri Guillemets


I never followed a specific process. I was never content with following someone else's method, reason for I found everyone to be unique and not just one method applied to all individuals. Thus I was able to be free in giving what was really indeed needed, which was different in every situation I encountered. I found myself breaking boundaries and always going beyond to individualize my therapy to best suit everyone's quest. I charted new waters and carved new paths constantly, guided by my intuition.

"Always be a first-rate version of yourself, instead of a second-rate version of somebody else."
~Judy Garland


I always had a child's perspective of the world. I viewed it through eyes of wonder, excitement, fascination, and like a big grand adventure! I kept away from the mainstream way of life and created my own voyage and as long as I was being myself it always worked out perfectly like magic! My life was magical. If I were to write a book of all my experiences and adventures it sure would be filled with the most fascinating stories! I was told time after time that I am too innocent, sensitive, and like a fairy. I often heard "you are in your own world," and "the world isn't that way!" Even so, I thought it sure is a happy one though! The question arose why? If I feel and experience the world in this manner how is it possible it does not exist? These questions gave me profound answers and the driving force to write my own book.

"In response to those who say to stop dreaming and face reality, I say keep dreaming and make reality."
~Kristian Kan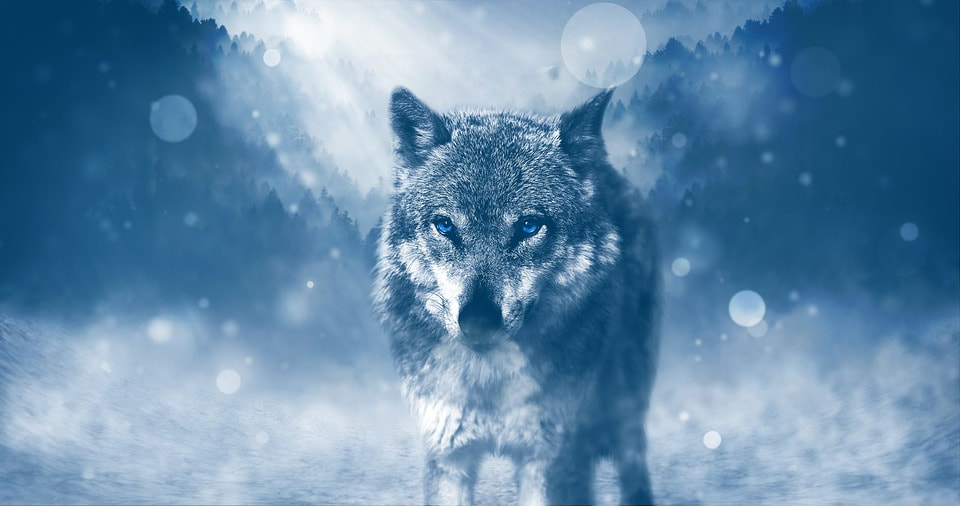 "One of the most calming and powerful actions you can do to intervene in a stormy world is to stand up and show your soul."
―Clarissa Pinkola Estes
One day I met a special individual. Out of nowhere I felt I must write a story for this person and give it to him. It ended up being a fairy tale! I had only written children's stories a couple of times before this in my life. I had planned on writing a book with fairy tales at some point in the future but as we put things off for another day. I thought "well I will do it when I get pregnant with my child and write it with the spirit of my child." It all began a lot sooner with the fairy tale story I gifted to this special individual.

Shortly after a light turned on inside me! After having great fun with two new friends and feeling so happy, I felt I would like to write a story for them too to show my gratitude for having them in my life. At that moment it sparked the inspiration in me to write stories for individuals I cross paths with, and this is when my series of books were inspired and my journey with fairy tales began.

Sometime after I went into the forest for a few days alone. Breathing in my essence of great calm and having a blast I began writing my fairy tale stories. My journey began, as I embarked writing a story each day.

"There is no greater power on this earth than story."
— Libba Bray



The Process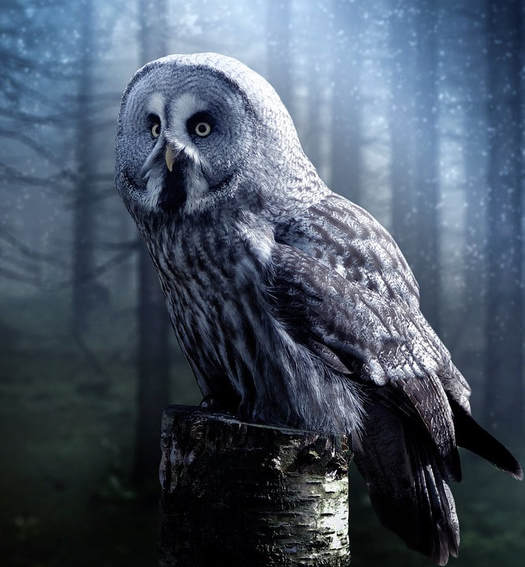 "The world needs dreamers and the world needs doers but above all the world needs dreamers who do."
- Sarah Breathnach
The process begins by asking intuitively who I should write a story for. I allow whatever comes to me. I first ask for permission. I ask what animal I see them as, their attributes, and characteristics symbolically, and the story begins to form. Sometimes I do not see an animal but an element of nature, or something else. It is individual to that person. Usually there are two animals the other animal represents one aspect of themselves, not fully accepted or an animal that has something to teach them. When finished I look up the symbolism of the animals and I find they always correlate perfectly. Some of the stories are messages, clues, hidden aspects of themselves, and other times it is simply inspired by them. Some people are close to me, others played an important role in my life, and others are strangers that I feel connected to or simply they have something beautiful to contribute. Which is basically everyone!
With writing these stories I have once again discovered my new found joy. It feels like home. It is my favorite thing to do. I could do it forever. It feels right and exciting!

"The most important kind of freedom is to be what you really are."
~Jim Morrison


I have created a list of people which is never ending, of course, I would like to write stories for, which will be included in my books. Also as I meet strangers along the way I enjoy writing for them too. I found that I had the ability to tune into people's core, especially people I do not know, thus resulting in witnessing their inner beauty they possessed hidden deep down inside. People where being blown away by my accuracy without knowing anything about them, right then and there I knew I had to continue.

As I wrote the stories I discovered it was my own way of assisting others in getting in touch with who they are. I realized this is my own tool, for empowering people and reconnecting them to their beautiful self. Now that is my personal gift and way of changing the world! My process. My innocent, loving, childlike, spirit is able to be fully expressed. It is a fun, adventurous, way of providing people with the messages their soul requires of understanding just how wonderful they are.




"Stories make us more alive, more human, more courageous, more loving."
— Madeleine L'Engle

By writing stories for people I feel I am helping reshape the world, empowering people I meet. It is your stories, your beauty, your contribution to the planet as well. We are doing it together. It is my way of expressing my appreciation, and gratitude to everyone. These stories are a thank you to all those who have had some kind of impact or another on my life whether I just met them for a few moments or know them for a long time, or never.

They are also my way of connecting people back to nature and showing the beauty that resides within her. Writing these fairy tales has been a beautiful journey. It always fascinates me to see what animals or elements of nature, comes forth for each person. What story, lesson, and teaching. It has opened me up as well to the beauty and amazingness that exists within everyone. Sometimes I am surprised at what comes about I never doubt or judge it, I just allow it to flow. Every now and then, I do not even understand what it means but it does not matter, I do not try to because the true meaning is only known to the person I am writing it for.

"The human species thinks in metaphors and learns through stories."
— Mary Catherine Bateson

---
Your Treea Fairy Tale Story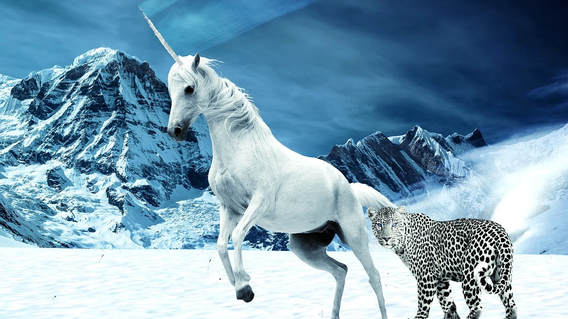 Your story is not here to be analyzed by your logical mind. It is a secret metaphorical message for your inner being that will be recognized, maybe immediately, over several times or time after time throughout your life. There is no doing to be done. Any insights will come on their own to you. All you have to do is read it….


Would you like to share your story with the world? Would you like your story to be shared with children around the world and become part of a book? If that is something that you would like to be a part of or not, please tell me your wishes.


To order your own Treea Fairy Tale story with your inspirational message email me at: natureandtreeinus1@gmail.com

---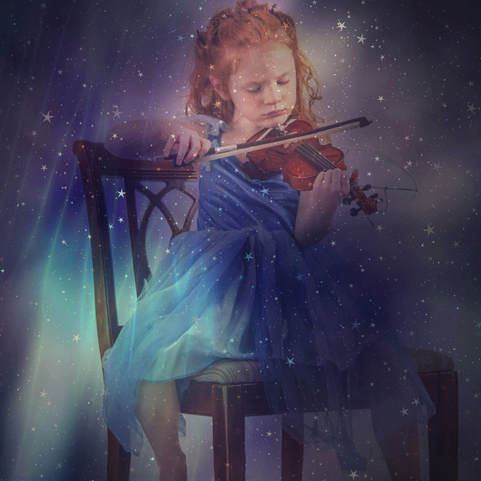 "Storytelling reveals meaning without committing the error of defining it."
~Hannah Arendt

You can find some of my fairy tale stories on my youtube channel:

https://www.youtube.com/channel/UC0S2fLB4M4zdfYNem8E2slQ





---
My Book With Some of My Stories

Treea Fairy Tales "Dancing Within"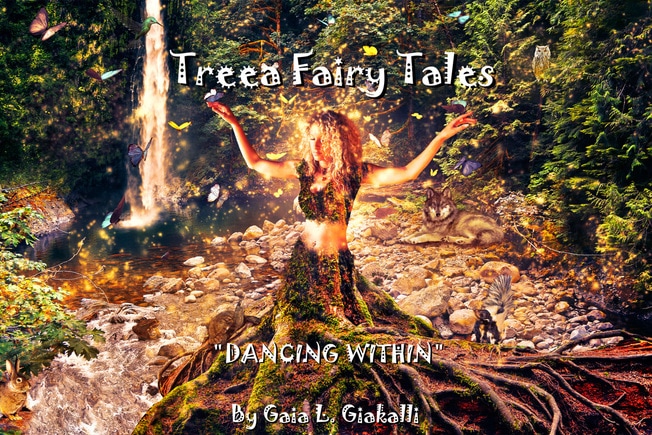 Treea Fairy Tales "Dancing Within" is here to journey you into a wise and wondrous world full of earth's animals and the vast terrain of nature. The mystery of life is wrapped in a gift of adventure within fairy tales. This book is overflowing with fun, magic, dreams, empowerment, awareness, beauty and so much more. There is no such thing as age or time upon this journey only a world of boundless freedom. Each story has a special message for you. I wonder what gift each story will whisper to you? No matter who you are, or where you are, you are about to embark on an enchanting, magical journey into the world within and beyond. I was told this book will make you laugh, bring tears to your eyes, and give you goose bumps. I have put my heart and soul into this book. Treea Fairy Tales "Dancing Within," is who I am, an expression of my being, these stories came from deep within. It makes me one of the happiest people alive that I get to share them with you now. I will not define them, I will leave that up to you, allowing these stories to unfold on their own, and the book to speak for itself. Enjoy with all your being and never stop believing in the magic of life!!!!

For ages 0-Infinite!

​Table of Contents

King Nimous…page 1
Gorilla & Butterfly…page 5
Archetipo: The Unicorn…page 9
Afosiosi: The Coyote…page 13
Taksidiotis: The Racoon…page 16
Ikehu: The Hawk…page 20
The White & Baby Blue Glow…page 24
Being in Love With You…page 27
The Tiger & the Peacock!...page 34
Minima: The Fox…page 38
Sinithisi & the Arrow…page 42
The Mother of All Hens…page 46
Metavasi…page 49
Kalosini: The Snail…page 52
Zografia: The Flower…page 56
Pisti: The Wolf & Eagle…page 59
Atithasi: The Jaguar…page 62
Kili Hoku…page 66
Oramatistis…page 69
Being My Ethereal Self….page 74
My Adventure into Writing…page 79


Available in Paperback and Kindle


Amazon.com:

https://www.amazon.com/Treea-Fairy-Tales-Dancing-Within/dp/1540612171/ref=sr_1_1?s=books&ie=UTF8&qid=1480816679&sr=1-1&keywords=Treea+Fairy+Tales+%22Dancing+Within%22

Amazon UK
https://www.amazon.co.uk/Treea-Fairy-Tales-Dancing-Within/dp/1540612171/ref=sr_1_1?s=books&ie=UTF8&qid=1481152712&sr=1-1&keywords=Gaia+Giakalli

&
All Amazon Europe.