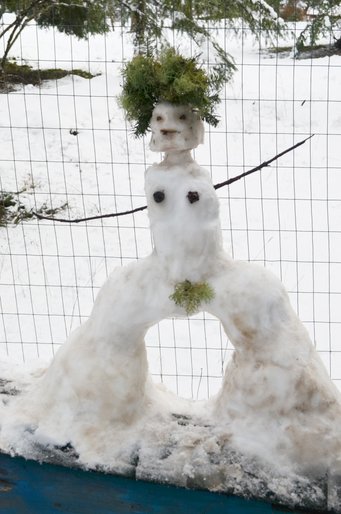 Since I arrived on Orcas Island been feeling "oh would be so great to see it with snow!" Yesterday as I woke up it was slightly snowing but wasn't sticking to ground, then it started raining. I felt "oh well! too bad would have been wonderful."

After an hour and a half I look out and it is covered in snow! There is snow everywhere. yuupppeeee!!!! So beautiful.

My friend a couple of hours after: "Want to go have some snow fun?"
Me: "Aahhh have so much work to do! Maybe later."
Friend: "We can make a snow-woman."
Me: "A snow woman??? Ok give me 15 minutes" hehehehe…

My first time making a snow "man" Great team work. She is awesome.