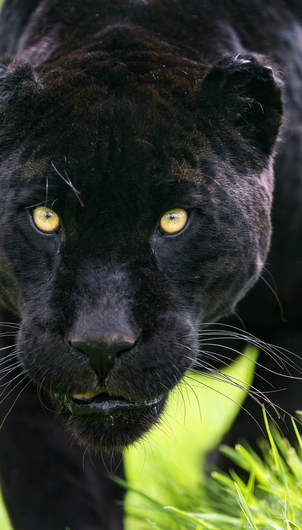 Containing a beast within a cage is a dangerous thing…

I am roaring….
Keep me bounded within the confinement of a certain space?
I don't think so…
My body wishes to move …to jump…leap…dance …soar as it pleases.
Giving me certain parameters…rules, etiquette is not going to work my friend…
I am wild…
You cannot contain me…
Restrain me…
No matter how much you wish so…
Or believe so…
If you try to do so…
The wild within me awakens even more…
The wolf, black panther, siberian tiger…..
Growling, roaring , hissing…
Be careful!
We will not hurt you…
It is merely a warning…
Stay AWAY…
You cannot control us…
Only appreciate us for who we are…
Respect our boundaries….
As we respect yours…
Allow us to be free and we will have no conflict…
Try to tame us, confine us, domesticate us…
Is unworthy work…
A waste of time…
We belong in the woods among the wild nature…
Come join us… or allow us to be and exist where we belong…
Stop interfering…
Intervening…
You are wasting your time I tell you…
You cannot control us…
The warrior spirit within us…
Is imprinted on our soul…
If you do not like it stick your nose somewhere else where it belongs…
When you hurt someone within the wild our pack you are looking for trouble…
Stay away and we will then stay away…
We are peaceful creatures unless you try to mess with us…
We will avoid you like the plague unless you come right up in our face pushing us…
Trying to trap us…
Destroy that which you find threatening…
That feeds on your insecurities…
Impurities…
The teeth will then come out as a warning…
We are wild…
We are warriors…
You cannot contain us…
Any efforts are in vain…
All you will get is a howl, a growl, a roar….
As we walk away…
Back into the wild….